Here is the latest information on popular Japanese Sex Escort clubs, Outcall Erotic Massages, GFE in Shinagawa. If you are going to spend a night in Shinagawa, why don't you spend it with cute Japanese escort girls in a fun and naughty way instead of being alone and lonely?
EPILOGUE
We are a delicatessen in Shinagawa and Gotanda with a recruitment rate of 8%! We are a specialty store for beautiful girls and women who have been carefully selected over and over again☆We will entertain you with sincerity, clear accounting, and a sense of security!
https://www.epilogue-shinagawa.com/
There is no English homepage.
Shinagawa Yasuragi


Our motto is not just health service, but also hand massage and oil massage to relieve tired bodies, attentive and gentle touch, and total relaxation to heal both body and mind.
https://deli-yasuragi.com/
There is no English homepage.
Number Five GFE Tokyo
Best Japanese Erotic Escort for Foreigners in Tokyo. Cute Japanese girls and beautiful ladies will visit your room right away. Services are Kissing, Licking, Fingering, Blowjob, Titty fuck, Oral, Intercrural sex, Shower Play, and more.
https://www.shinagawa-five.jp/en/
English homepage.
Aroma Fantasy Takanawa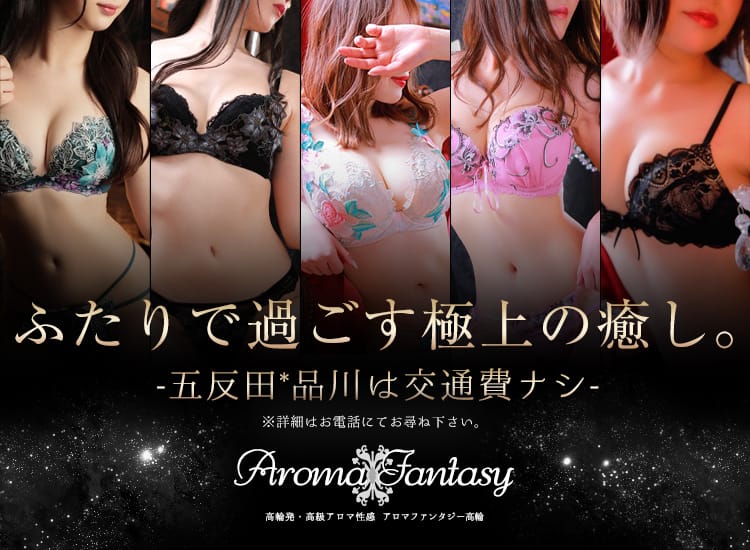 Aroma Fantasy Takanawa is a high-class aroma-rejuvenating sex esthetic salon with carefully selected Japanese therapists, one of the best in Tokyo. Please enjoy the sexy and sexy esthetic treatment backed up by the skillful technique after you are healed from the fatigue of your body by the genuine aroma massage.
https://takanawa.aroma-fantasy.com/
There is no English homepage.
Executive Tokyo

A high-class delivery health service exclusively for executives. That is "Executive Tokyo". We have carefully selected only the best women, and provide excellent services for only the most genuine customers.
https://ex-tokyo.net/
There is no English homepage.
Design Viola Tokyo
The "difference in customer service" between our store and other stores, specializing in mature and neat amateur sisters. We provide the best service, the best space, and the best healing. We promise that you will be satisfied with our services.
https://www.de-viola.jp/
There is no English homepage.
Gran Erotic Massage Tokyo
More than 100 Japanese Escort Girls, from Pornstars to beautiful Teens will escort you from body to body erotic massage, nuru massage, tits fuck, handjob, and more to happyending.Available in all areas of Tokyo.
https://www.shinagawa-esthe.jp/en/
English homepage.
Shinagawa Essence
Miracle of 1/100 hiring rate! Shinagawa Essence is a "top class dispatch massage & health" store. We only hire women who have excellent appearance, culture, beauty, and modesty, etc., and who are suitable for the top class store.
https://www.tk-essence.com/
There is no English homepage.
Shinagawa University Girl's Club

We are an amateur club specializing in college girls. Usually, they are just ordinary college students…. We are the cute girls you see everyday on the streets…. Have you ever wanted to see what they are like behind the scenes?
https://www.tk-essence.com/
There is no English homepage.
Takanawa AQUA
We are the first and longest-established store in Japan to offer both adult entertainment and esthetic services. We have been in business for over 24 years and have a track record of trust and achievement. Please enjoy the new pleasure created by the fusion of genuine aroma relaxation and M sex sensation by our carefully selected beautiful therapists.
https://21aqua.net/
There is no English homepage.
SNOOP
SSS-class beauties at a shocking price! We are particular about the looks of our girls! We try to create a store where you can play with high-level girls of all genres, including amateur, idol, neat, and cabaret types, at reasonable prices.
http://www.shibuya-snoop.net/
There is no English homepage.
Japanese Escort Tokyo
The Best Sweet cute Japanese girls and Erotic escort ladies will visit your room immediately. Services are Oil Massage, Shower Play, French kissing, Blowjob, Handjob, Tits fuck, Intercrural sex, Fingering, Cunnilingus, Cum in mouth, Cumshot on body, and more.
https://www.japanese-escort-tokyo.jp/
English homepage.
Shinagawa has a large terminal station with JR conventional lines, the Yokosuka Line, and the Keihin Electric Express Railway's main line, all pass through it. With plans now in place for Shinagawa Station to be originating station of the Chuo Shinkansen Line, it will bear even greater importance moving forward. Shinagawa Station is approximately a ten-minute-ride to any main area in the center of Tokyo, such as Tokyo and Shibuya stations, and gives easy access to both the Haneda and Narita International Airports. A residential area spreads from Shinagawa Station toward Takanawa in the Northern West, and Kitashinagawa in the South. The several large apartment buildings under construction, extending the area to the Shinagawa Seaside, indicate the possibility of it being developed as a residential district, coinciding with the opening of the Chuo Shinkansen Line.
---
Recommends